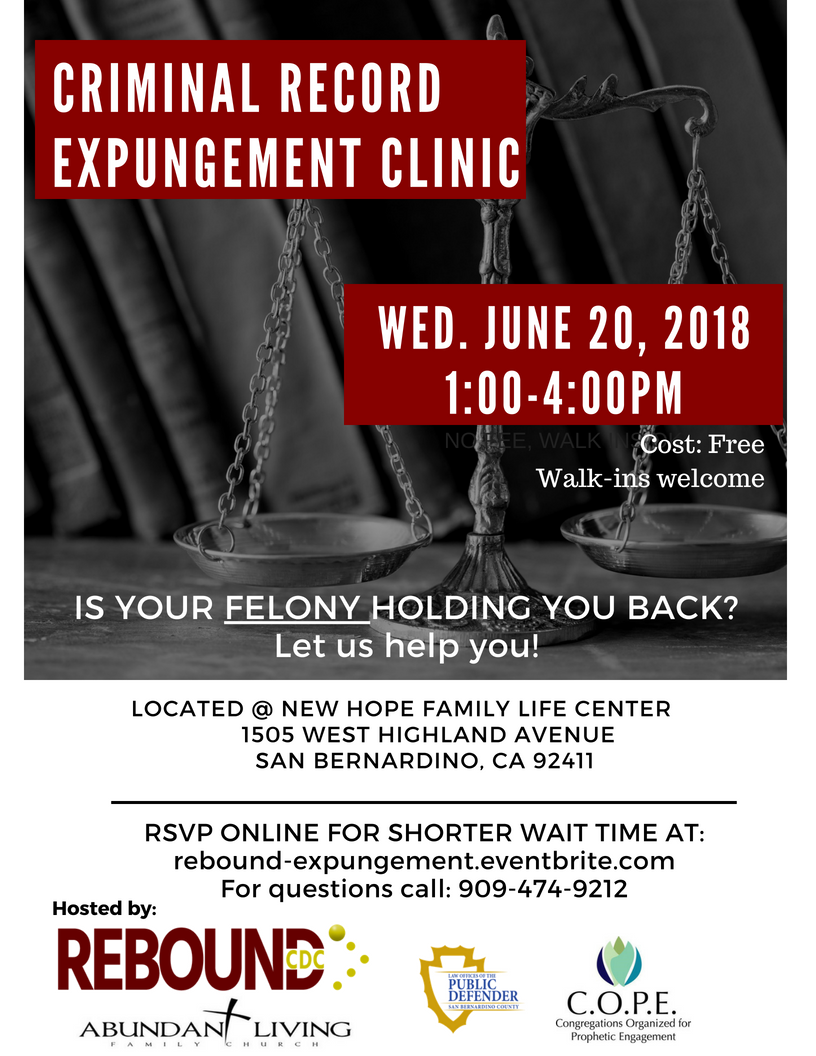 Is your felony limiting you from finding employment or living your best life?
Join REBOUND (Re-enter by Embracing Bold Opportunities & Understanding Needed Development) CDC, Inc in partnership with C.O.P.E., Abundant Living, and the San Bernardino Public Defenders Office for our criminal record expungement clinic on:
Wednesday, June 20th, 2018 1:00pm to 4:00pm
There is no cost for participating. register here for priority. Walk ins welcome. Nothing is needed except your California drivers license. For a tailored consultation, please bring your wrap sheet so the attorneys can review your history.
For additional information, feel free to call REBOUND at (909) 474-9212